Siding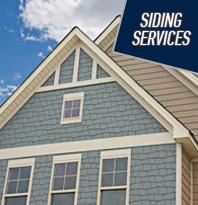 We believe a quality repair or installation starts with quality products, which is why we use only the best materials in the siding industry. Whether its one siding panel for a repair or enough siding for an entire home, we turn to award-winning company James Hardie for all of our siding products.
Jamess Hardie offers a variety of siding options for any homeowner, so no matter what youre looking for, our qualified installers can help you find it.
---
Windows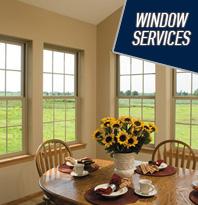 Windows are one of the most versatile elements of a home. Not only do they add natural light to any room, but they also add ventilation and fresh air. In addition, your windows contribute to your homes energy efficiency as well as its overall curb appeal.
With all of that being said, its important to have quality windows in your home and whether youre looking for a replacement or a repair, our home improvement company can help.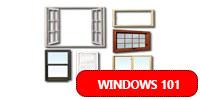 ---
---
Decks
As the recognized leader of decking contractors, we are specialized in building custom-designed decks in Katy and the surrounding areas. Katy Roofing excels in building decks and professional deck installation. It's our passion. Additional services such as Gazebos, pool decks and railings are also provided.
Katy Roofing will turn your backyard or patio area into your very own private retreat. Beautiful decks add value to your home while creating memories for years to come.
Contact Katy Roofing today if you want the best, affordable deck money can buy... without breaking the bank.
---
Fences
At Katy Roofing , we offer a variety of products to accommodate each and every customer and their budget.
We specializes in wood,composite,Vinyl, Chain Links and Aluminum fencing for pool & yard enclosures. We work together with homeowners and landscapers to create the look you have always dreamed of.
Go Back