Vinyl Fence
Color Vinyl Fence and Woodgrain Vinyl fence are now available through the amazing new Grand Illusions Series. View the Gallery or try out the Illusions Fence Design Center to create your own colorful landscape! Specializing in residential and commercial vinyl fencing.Call Katy Roofing today for an estimate (281) 646-0912.
The Grand Illusions Color Spectrum Color Vinyl fence colors have been specifically chosen to match other household accents such as shutters, trim, doorways, siding, etc. The Grand Illusions Vinyl WoodBond series of wood grain vinyl fence is probably one of the most amazing products to hit the fence industry since vinyl fence itself. The phrase used most often by people seeing it in person is 'game changer.' The grains look real, even up close and personal.
Privacy Panels
Privacy Panels are manufactured to feature a "V"-Jointed tongue and groove board. Privacy Panels come with a wide variety of decorative tops up to 10' high. Every section includes a metal
reinforcement channel in the bottom rail to create a stronger and longer lasting fence. We offer a Privacy Panel for every taste and in a variety of colors as well.
Examples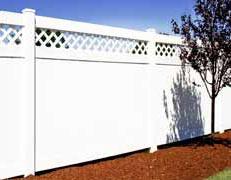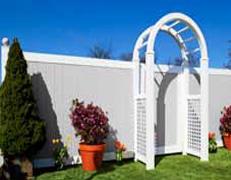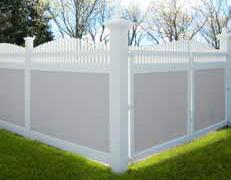 ---
Semi Privacy Panels
This Semi-Privacy line has one of the largest selections we offer. Customers are invited to pick one of our pre-made styles or to custom design their own.
Semi-Privacy panels are specially designed to offer privacy without a "closed in" feeling. Available in White, Gray and Beige.
Examples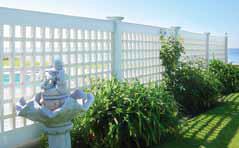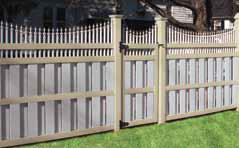 Contemporary Picket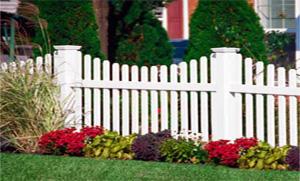 Contemporary Picket offers what is known as the "good neighbor" approach to fencing for homeowners. It is a fence that features both sides of the panels being exactly the same. It is manufactured to follow the basic picket fence design with an added twist. The pickets are assembled THROUGH the rails instead of simply being attached to them. This is what gives the fence its unique and useful appearance. Available in heights from 3 to 8.
Examples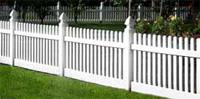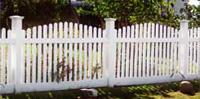 ---
Classic Victorian Picket
Classic Victorian Picket is a maintenance free look alike of the old red cedar fence.
All of the panels are designed with the classic look in mind.
Available in White, Gray and Beige or Mix n Match Colors.
Examples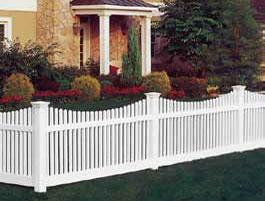 Post & Rail

Post & Rail Vinyl Fence contains only premium quality 100% Pure Virgin Vinyl with no hidden fillers that may contain lead or other additives to harm horses and other animals. It has passed all ASTM F964-09 Tests.The quality simply speaks for itself.
Colors & Curves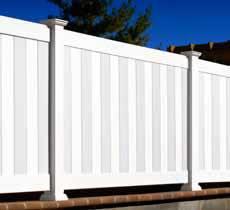 Colors and Curves work hand in hand with our extensive creative Mix n Match program.
Any Style, Any Color. We have now taken it one step further and added Curves.
Allow your creativity to flow as you create a masterpiece to ornament any fencing application. Choose from White, Beige, Gray and Eastern Green. Eastern Green (lattice only).
---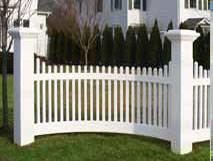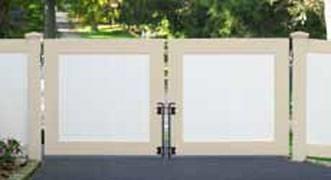 ---
Colors














Grand Arbors
With so many beautiful variations available,it would be difficult to show them all. We have provided a few examples of different combinations that can be designed by you. We allow you, the customer, to be the creative force behind the look and feel of your Illusions Grand Arbor.*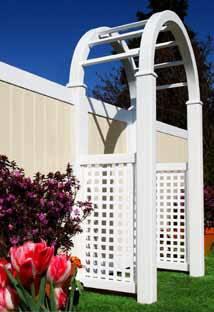 ---
Pergolas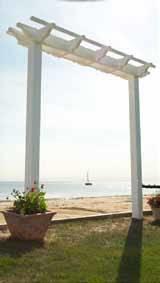 Go Back